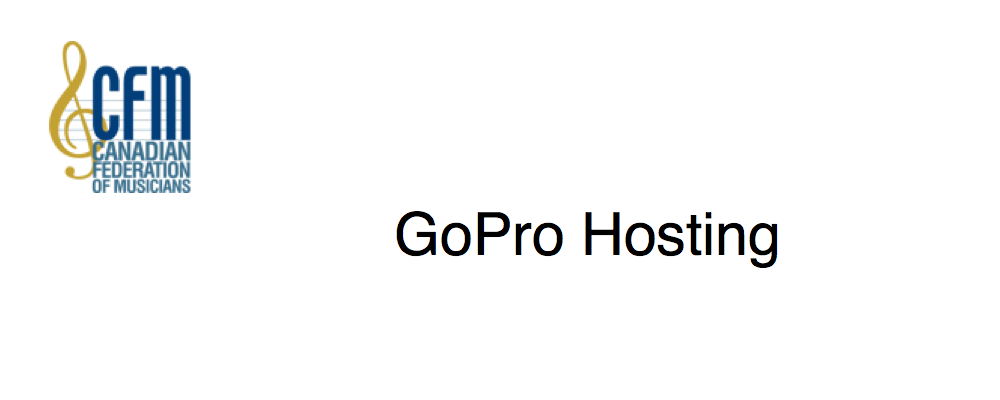 FREELANCE MUSICIAN SUPPORT/NETWORKING
Domain and Web Hosting
Put yourself online – Exclusively fo members!
www.GoProHosting.com
 – Professional Domain Name registration and Web hosting services to help you develop the perfect Web site.
Established in 2007, AFM GoPro Hosting offers exceptional value (as low as $19.00 per year) and performance exclusively to CFM members, Locals and Conferences. Our high performance dedicated Linux server is rated among the very best in the industry.
Choosing GoPro Hosting means that your sites will be accessible via a fully meshed and redundant Certified Cisco Network featuring 10 backbone providers.
Digital Music Distribution
Don't miss this opportunity to sell your music online. After you've registered with us, you can easily tell us about your recordings and upload your audio files and cover art. And of course, AFM staff is available to assist you at every step of the process.
Remember, there are no upfront or ongoing charges for selling your music on GoPro Tunes — you'll receive 100% of sales, minus credit card processing fees. Lastly, your agreement with GoPro Tunes is non-exclusive. You can sell your music anywhere else, online or offline.
GoPRO LESSONS – "Learn from a Pro Play like a Pro"
Member Musicians can list their services on GoPro Lessons. Raise your  community profile by including a listing for your music instruction services on our website. Free to join for member Musicians!
AFM Entertainment
List your Act today and get noticed!
Member Musicians can take advantage of the AFM's Online Booking Service!
Music is Our Business!
When you pay money for live music, deal with the pros. Your event is special — don't settle for less than the best.
We're professional, we're affordable, and we'll make your event more memorable
NETWORK WITH LICENSED BOOKING AGENTS ACROSS CANADA AND THE USA!- EXCLUSIVE TO AFM MEMBERS
AFM  and CFM members have access to our  database of official AFM Licensed booking agents across Canada and the USA. Members can connect with these agents in an effort to help get the bookings you need to cultivate your tour schedule. Major Booking Houses  to smaller boutiques, you will find many of them across North America in our database. The key to success is networking! Get started today!
Don't Go It Alone! Join the CFM Today! We've got your back!